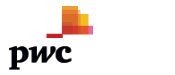 PwC Business Sales
PwC Advisory Services
109 Ward Street
Hamilton, 3240 07 8387411
Contact:
Nick McVerry
PwC Business Sales are a team of dedicated professionals with nationwide coverage. Focused on privately held SME businesses we take a holistic approach to business sales. We work hard at understanding needs, planning and tailoring your exit and helping you to groom your business for sale to achieve your desired goals and outcomes. At PwC Business Sales we are a full service offering - we are not just about the execution!
'Enjoyable and satisfying, outstanding outcome! Highly recommended, trusted and seamless!'
Just some of the words used by Jim and Barbara to describe their experience of selling the business that they had operated for over 25 years through PwC Business sales.
Business Brokers

0274968631

021772049

PO Box 13244
Christchurch 8041
021460510
PwC Business Sales
---
Email Nick McVerry from PwC Business Sales - Waikato
CONTACT A BUSINESS BROKER
Please fill out the form below to send us an email.
We will be in touch with you promptly.