How to Write a Great Franchise Ad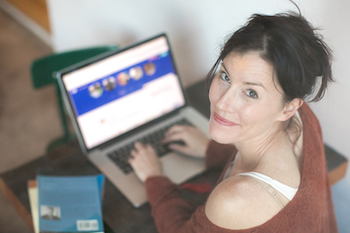 You only have a few seconds to make a great impression and grab the buyers attention.

Start with an engaging and meaningful headline. Consider using a thought-provoking question that makes the reader want to read on, or maybe look to provide a solution to a problem that relates to the buyer.

It pays to be direct with your advertising copy so as not to lose people. Try to connect words in the buyer's interests and search query by using the appropriate words in your headline and ad copy. And make sure it's interesting, engaging and memorable.
Your 5 Point Ad Checklist
1. Grab attention with your headline
2. Include a price and the location
3. Be descriptive - sell on benefits
4. Communicate to attract interest
5. Call to action


Make your ad more effective when advertising your franchise for sale on www.nzfranchises.co.nz

1. Grab attention with your headline – describe the opportunity
The headline is like an advertisement for your ad, it needs to grab attention and promise a benefit straight up.

People skim headlines, and will stop at the ones that interest them most. Be clear on what is on offer – being vague can create suspicion and loss of interest. Identify your franchise opportunity... say if it's a franchise cleaning business, or a cafe franchise etc. Then provide one, two or three key benefits that will entice buyers to explore your opportunity. It's important not to be over the top or misleading as this will only lose you credibility with buyers, prompting them to go look elsewhere. Don't waste words here – this needs to be your best line in 20 or less words.

2. Include a price and the location
Both of these are used by buyers as search criteria. While they aren't mandatory they will assist buyers in returning results for what they are interested in. Buyers prefer to see a price - research from print ads shows a 52% increase in response if a price is provided.

Location is another highly valued factor with some buyers happy to move for the right opportunity, and others that prefer something nearby. You get better results if you are specific on location. If you list your location as Napier, your business will be found under 'Napier', 'East Coast' and the 'North Island' should someone search under such a broad parameter.

Attachment - bigger is better - If you're near a large city, consider identifying the location in relation to that city. ie. just 20 minutes from Hamilton.

3. Be descriptive - sell on benefits (Photos and videos help)
Ads are made up of words and pictures that create meanings and images. The more impressive and specific the benefits, the greater the interest. Think about what's likely to be important to your buyer, what would make them want to buy your business? Is it; more leisure time, to make more money, for increased enjoyment, or to just be their own boss?

Now what's great about your business? Is it; highly profitable, in an excellent location with great foot traffic, in a growth market? Does it operate only 5 days a week, or have significant repeat business? Look for the high interest positive attributes your business has that are important to your potential buyers.

4. Communicate to attract interest and qualify buyers
It helps to provide a good description of what your franchise is about, why it's a great opportunity, and what resources come with. By doing this buyers get a better feel for what you have on offer - this helps qualify buyers before they contact you, saving you time having to work through the basics with poorly motivated lookers.

You're looking to disclose enough information to qualify buyers, and to create sufficient interest for genuine buyers to contact you to find out more. In other words, provide good information, but you don't have to supply every detail or answer every question. Use you ad to get interest from qualified buyers!

5. Call to Action
So someone has just read your ad. What do you want them to do? Having a call to action acts as a prompts them to either call or email you. Ask them to "Ring today to find out more" or "email me now".

Make it easy to be contacted, if possible provide a day and after hours phone number (if you need to keep this confidential – use your accountant, agent or a cell phone). Emails are great; the viewer is already online. Just make sure you check these regularly.

To sell your franchise list it today on nzfranchises.co.nz
Advertising dedicated to the buying and selling of New Zealand franchises.

This information is the property of nzfranchises and is not to be copied or replicated unless consent is provided in writing – copyright 2022
By Richard O'Brien - nzfranchises


Share this article: