Franchising - first and foremost a personal relationship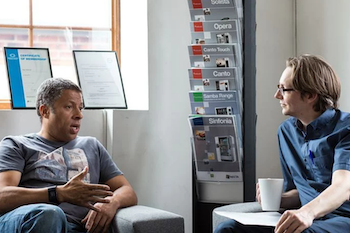 The full service franchise concept is a two-way deal.
At the highest level, for the franchisor, it can be a very satisfactory way of expanding a brand by using the capital of others (the franchisees).
Successful franchising relies on strong relationships
At the same level for the franchisee it is a way of ensuring start up success by participating in an already thriving business set up. Good franchisees are more motivated and effective than employed managers to get the most out of the brand. They have their own capital at risk. Good franchise systems offer real value for franchisees. They get a vibrant brand, experienced administrative assistance, buying privileges, training, and peer support from a network of like-minded co-franchisees.

But to keep the brand strong and effective there must, of necessity, be an equally strong and effective set of rules holding the whole system together. It is in the interests of all that the Franchise Agreement and the Franchise Manual be very clear on the expectations it places upon participants, and those rules must be enforced fairly, consistently and diligently.

Franchising is not for mavericks. It suits those who are happy to belong to a business community that has a strong set of values, and as a consequence are also happy not to stray from those expectations.

The cornerstone of a successful franchise relationship is therefore an effective working personal relationship between the participants. When that relationship starts to break down fast effective and co-operative dispute resolution is essential. That is why good Franchise Agreements first expect resolution by agreement or mediation. The Franchise Association of New Zealand (FANZ) (of which this firm is a member) has a Code of Practice which prescribes this approach. Many Franchise Agreements adopt the Code's dispute resolution procedures as their own.

It is not realistic to expect the two-way relationship to deliver the expected benefits when the participants are at loggerheads. Where the relationship breaks down irretrievably a negotiated exit is really the only sensible course. Only where the spirit of resolution is not embraced by one party should legal action be considered. This is because (apart from the costs and delays) it is not realistic to expect a personal relationship to survive a legal contest.

Miller Bradley Lawlor, in particular Chris Bradley and Mark Lawlor have significant expertise and experience in Franchising. We act for substantial national franchise chains, and master franchisees. We provide conceptual advice at start up, the drafting of Franchise Agreements, working with franchise consultants to prepare Franchise Manuals and collateral agreements. We are constantly involved in on-going advice on franchise disputes. We also act for many franchisees when considering Franchise Agreements, and in relation to dispute resolution.

When advising anyone in relation to a franchising dispute we will always be very strongly motivated to seek speedy, effective resolution in preference to legal action, and in this will always have in mind preserving the personal relationship.
Miller Bradley Lawyers

Share this article: