Resolving franchise disputes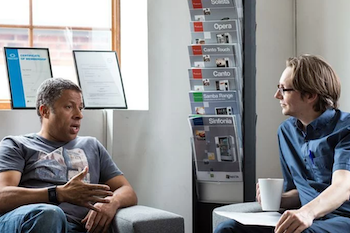 The Four Pillars of Successful Franchises are the four key fundamentals that need to be rock solid in order for a franchise to grow and prosper. They are the brand, the franchise system, the money and the franchisor/franchisee relationship.
The last of these can be one of the most complex. At the end of the day, the relationship between the franchisor and franchisee is legal, but it is also so much more than that – a successful relationship is founded on cooperation, mutual respect and interdependence.
It's not unusual to butt heads in a business relationship, in fact, in can be a good thing. Conflict can inspire change and change can be good. But when a small disagreement turns into an all-out war, it's no good for anyone – the franchisee, the franchisor, the franchise system or the brand.
According to the Franchising New Zealand 2017 survey, undertaken by Massey University New Zealand and Griffith University Australia, 22 percent of franchisors were involved in a substantial dispute over 12 months in 2016/2017 and lack of compliance with the system was the main cause of disputes. Other causes of disputes include too much franchisor control, lack of profitability, and what franchisees considered to be unfair franchise agreements.
The Franchise Association of New Zealand (FANZ)

If a franchise system is a member of the Franchise Association of New Zealand (FANZ), then it is bound by a set of rules, a code of ethics and a code of practice. A formal complaints procedure is available for breaches of any of these.
For franchise systems that are not members of FANZ, dispute resolution procedures are often included within the franchise agreement itself. This may include a formal written complaint, discussions, maybe with an independent party, and could be followed by mediation and potentially litigation. 
Whatever the situation, disputes and disagreements should be approached with the clear intention of finding a mutually agreeable resolution. This will also help to preserve the future relationship, because if the dispute is resolved well, hopefully you will still have a long future together.
Speed is also important when it comes to franchise disputes. If not handled quickly and effectively, disputes have the potential to escalate rapidly, even to the point where one party is more focused on causing distress to the other than actually finding a resolution. In these cases, litigation may be the only answer – but remember, a dispute played out in the media isn't good for anyone. Not least the brand – and maintaining a successful brand is the one interest both parties should share.
Finally, the best way to resolve a dispute is to avoid it in the first place – a sound legal contract is crucial. Making sure that both parties are on the same page in every respect – expectations and obligations are clear and agreed – will avoid conflict down the line. And a good relationship between franchisor and franchisee will result in a business that is productive and profitable, so it's worth investing in.
Share this article: