Harnessing franchise brand ambassadors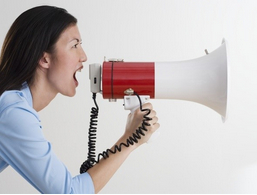 How to harness the power of your brand ambassadors
There's no doubt the right celebrity can make anything look sexy, and sexy boosts sales. David Beckham did it for H&M, Britney Spears did it for Pepsi, Nicole Kidman did it for Chanel and Tiger Woods did it for Gatorade - although that one didn't work out so well.
If Tiger Woods didn't make a good brand ambassador back in 2009, then what does a good brand ambassador look like today?
First, it most certainly doesn't have to be a celebrity. In fact, preferably not, they are too much bother and will almost certainly bankrupt your business before they even say 'cheese'. Second, you already have at least one. If you are a franchisee, you have more than one. If you have customers or clients, and hopefully you do, then you have a whole network of brand ambassadors at your fingertips.
What is a franchise brand ambassador?
A franchise brand ambassador is someone who embodies a brand. They represent and talk about a brand in a positive way, bringing passion, credibility, trustworthiness and visibility. They can help you reach new audiences and are like gold to your business.
Unlike the overpaid celebrity who holds up a product and smiles seductively at the camera, an effective brand ambassador in today's world should humanise a brand and not just be a branded human.
In a franchise model, there are multiple brand ambassadors. Each franchise holder represents the brand and they all have the ability to develop or damage its reputation.
Having lots of heavily invested brand ambassadors has pros and cons. Pro: the more people representing your brand, the more visibility you get. Con: More visibility means more risk.
Here are some tips to help harness the power of your brand ambassadors:
• Acknowledge the role you play in representing your brand
. Think twice before complaining about work in social settings.
• Recognise your staff as franchise brand ambassadors and encourage them to actively promote your brand with family and friends.
• Get on board with social media, where a little goes a very long way—the right picture of the right person interacting with your brand (and it doesn't have to be a celebrity) can be more effective than a multi-million dollar ad campaign.
• Customers listen to other customers. Generations Y and Z in particular will trust your brand more if their friends are using your products.
• Build strong relationships with your brand ambassadors – keep them in the loop, keep them engaged and work with them to maximise their influence – incentives work too.
For more resources, tips and tricks like building "brand ambassadors"  to help you build a successful enterprise, see our franchise resources.

Share this article: