How to make the most of business downtime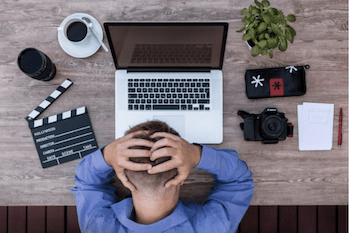 All businesses, including franchise businesses, have downtime. Depending on what business you are in, it could be the winter months, it could be the Christmas period or could be spread at different times throughout the year. It maybe even just a tighter economy?

The obvious use of downtime is to tie it in with a break or holiday. But if that's not on the cards, business downtime is the perfect time to work on all those things that get put off when you are busy and to start preparing for the next rush.


Here's how to make the most of your franchise business's downtime
Tidy up not just your physical space but also your electronic space. Filing conventions tend to take on a life of their own over time – use your downtime to bring them back into line.


Revisit your budget. How is your cashflow looking? How can you cut costs or speed up payments? Do you have any big-ticket items you need to plan for?


Dust off your franchise business plan and update it. Review the year that was and set some new goals.


Review your processes. How can you create more value for less? Applying "lean" methodology helps create maximum customer value with minimum waste (of time and money). How you can improve your processes and other functions to be more efficient?


Update your online presence. Update your website, add fresh content and tend to your social media. Are you putting the right amount of effort into the right places? Are you getting the return you'd expect?


Is there a course, maybe online, that you've always wanted to do but never had the time? Now you have. Professional development isn't just for employees.


Update your technology. Remember that cool app someone told you about that would streamline your social media activities? Or that piece of software that simplifies all your tax? Look into it now, and any other technology that can create efficiencies in your franchise business.


When you're busy, it's hard to make time to catch up with people, but networking is important. Ask a fellow franchisee for coffee – you can compare note and share ideas. It also helps to build a foundation in case there is a time you really need support.


Thank your staff and your customers. When things get busy, it's hard to find the time to show gratitude but if you make the effort, people appreciate it.


Finally, don't stop doing what you're doing. Get noticed and engage with your customers. When business slows down, sometimes people tend to do the same. The first sacrifice is marketing, but often this is when you should market the most. Update your marketing strategy and materials and remind people you are still there and open for business.


And here's more on being a franchise success


Share this article: