The importance of a great testimonial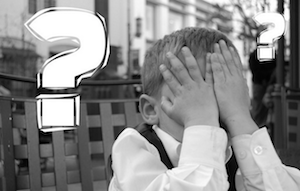 Word of mouth is a powerful thing. It's more powerful than a double page spread and even a slot on primetime TV.
The difference between advertising and positive word of mouth is that the former comes from you (and you're biased), whereas the latter comes from a customer – someone your customers can relate to. So no matter how much and how often you advertise, it's only when a genuine customer gives a personal recommendation that people actually sit up and listen.
Richard Branson explained it well, "Free publicity and word of mouth is probably the best and cheapest form of advertising. Learn to use it to your advantage."
So how can you get a testimonial or online review for your franchise and how can you use them?


How to get great testimonials and reviews 
The best way to start is to simply listen. Customers may be giving you testimonials already but you just haven't recognised them as such. Every time someone complements you, your product or service, or your franchise in general, in person, on the phone or in an email – that's a testimonial. If someone gives you positive feedback, just ask if you can do an online review and or put it in writing and use it as a testimonial.  
Another way is to just come out and ask. Follow up with your customers and ask them if they're happy. It's actually just good old fashioned customer service. Referring new customers to existing loyal customers is also an effective way to spread the word. You'd have to be confident and of course, you'd need permission. Your franchisor may also have testimonials applicable to the franchise system that you could leverage.
Social proof is the modern day equivalent to word of mouth. The number of 'likes' you have, the number of times your messages are 'retweeted', and your online customer rating and reviews all add up to for a kind of security blanket for potential customers. We are all more likely to buy something if we know others have already bought it.   

What to do with testimonials  
Use them everywhere – when you're talking to people, post them on your website, in your newsletter, on your social media. You can even use them in your advertising.
A waiting room is a great place to put testimonials. Your customers are killing time and will often pick something up to read. Keep them in a handy file or post them on a notice board.
But a final quote as a warning: "While it may be true that the best advertising is word-of-mouth, never lose sight of the fact it can also be the worst form of advertising." Jef I. Richards.
Finally, don't forget to update them regularly and check out some of our testimonials


Share this article: