Buying a cleaning franchise for sale opportunity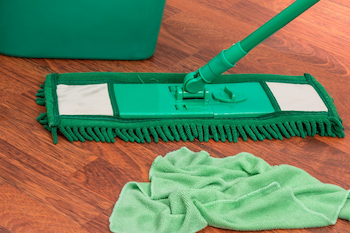 Cleaning franchises operate in a wide variety of industries
. In today's modern economy there is always business for cleaning franchises for sale - businesses, homes, equipment and pets are always getting dirty and need to be cleaned. A cleaning franchise can be a great opportunity if you are looking for a low-cost business you can run from home.
What to consider when looking at cleaning franchises for sale:
1. Cleaning franchises tend to offer a relatively high return on investment compared to industries such as retailing or manufacturing where there are higher costs involved in plant, stock, fittings and leases. They also tend to return a positive cashflow quite quickly.

2. Is it for you? Be sure a cleaning franchise, business, or master franchise is for you and you have the necessary skills and drive to make this a success. A cleaning franchise may not require prior experience, but will require self-management.

3. Different types of franchises: In some cleaning franchise for sale opportunities you get involved in doing the cleaning directly or with your team, while in others like Master Franchises it's more about supervising staff and running the day to day business. There are also 'New' or 'greenfield' opportunities (un-proven for that area), where the business is new to the market and you are likely to have to build your customer base. Whereas 'Resale' franchises already have an established client base and a financial history proving its viability.

4. Some cleaning franchises can be home based and or operated part time making this a very flexible and attractive business proposition. Others require you to work the standard business hours, or provide services after workers have gone home for the day.

5. Research many: Look around and ensure you get the business that best suits you. Check out; Newspapers, magazines and websites like nzfranchises.co.nz

6. Prepare your questions to ask; what do you get for your money, are there other fees, does the system work, what returns can be expected, is training provided, what support is provided, are there area restrictions, what other franchises operators can you talk to, etc?

7. Seek independent professional advice on what's being offered, the asking price, and all contractual matters before you commit to proceeding.

Check out our wide range of NZ Franchise for Sale opportunities or Cleaning Franchises for Sale Auckland, Wellington, Christchurch and more...
Look at
Cleaning Businesses for Sale NZ
wide, or a
Cleaning Businesses for Sale Auckland
.
By Richard O'Brien - nzbizbuysell

Share this article: