Why buy a cleaning franchise business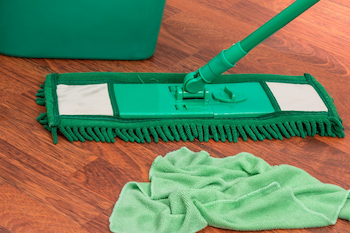 Cleaning franchises and businesses operate in a wide variety of industries. In today's modern economy there is always business for cleaning businesses and franchises; be it cleaning large institutions, other businesses, homes, equipment and pets – these are all get dirty and need to be cleaned. A cleaning franchise or business can be a great opportunity if you are looking for a low-cost business you can run from home with minimal overheads and have good attention for detail. Your business can be as big as you want, just you or you may want to have a huge team of workers.
Residential cleaning is usually done during the day and can be full or part time. Commercial cleaning is often popular as part-time businesses as most of the work is done outside of normal working hours. One thing is for sure, there are lots of options.
7 factors to consider when buying a cleaning franchise business:
1. Cleaning franchise businesses offer a good ROI - cleaning businesses generally provide a relatively high return on investment compared to industries such as retailing or manufacturing where there are higher costs involved in plant, stock, fittings and leases. They also tend to return a positive cashflow quite quickly.

2. Ensure a cleaning business for you. Check out the options to see if a cleaning franchise, business, or master franchise is for you and you have the necessary skills and drive to make this a success. A cleaning franchise may not require prior experience, but will require self-management and attention to detail. And a cleaning business will entail you are fully self-sufficient as there will be no marketing, assistance, training and support.

3. Consider different types of cleaning franchises. In some cleaning opportunities you get involved in doing the cleaning directly or with your team, while in others like Master Franchises it's more about supervising staff and running the day to day business. There are also 'New' or 'greenfield' (un-proven for that area) franchise opportunities, where the business is new to the market and you are likely to have to build your customer base. Whereas 'Resale' franchises already have an established client base and a financial history proving its viability.

4. Will you be home based? Some cleaning franchises and businesses can be home based and or operated part time making this a very flexible and attractive business proposition. Others require you to work the standard business hours, or provide services after workers have gone home for the day.

5. Research many. Look around and ensure you get the business that best suits you. Check out key websites like nzfranchises.co.nz and nzbizbuysell.co.nz and contact the sellers to find out more.

6. Prepare your questions to ask - what do you get for your money, are there other fees (especially for franchises), does the system work well, what returns can be expected, is training provided, what support is provided, are there area restrictions, what other franchises operators or clients can you talk to, etc? Are there staff involved, will they stay on and are client contracts in place. What would your typical day look like?

7. Seek independent professional advice - Talk to a professional to ensure what's being offered, the asking price, and all contractual matters before you are reasonable before you commit to proceeding.

There are many good cleaning franchise and business opportunities available NZ wide, and they all differ. Check out several and carefully compare what's included. Some will offer work or income guarantees of various types, but many won't. Before making your decision find out exactly what is for sale, get the financials and validate the businesses performance and how it will work for you. And always check in with a professional before buying any business.

Check out these Cleaning Franchises for Sale NZ wide, or a Cleaning Business for Sale in Auckland
Frequently asked questions:
Q. How to start a cleaning business?
Start by researching and planning your new cleaning business venture. Questions like what area will I operate, will I target commercial or residential clients, and what services do I intend offering? It's important to consider what business structure you will adopt, what cleaning equipment you will need, what systems you will put in place and if staff will be needed? How will you secure new business – ie. sell your services? These decisions will influence your business model and how you plan to operate your cleaning business.
Q. Which cleaning franchise is best?
There are some great cleaning franchises out there – both new and existing. In buying an existing cleaning franchise business choose one that has a well proven system and a strong management and support team and structure. Ideally, they will have great reputation and long-term relationships and contracts with their customers. An existing franchise will have existing customers so you get immediate income. New franchises will require you to find customers. Look at what systems, administration, training and marketing is on offer and talk to some other franchise operators. Whatever cleaning business or franchise you buy, it has to work for you.
Q. How do I set up a cleaning business NZ?
To set up a cleaning business in New Zealand is easy. You need clients who will provide you with regular work, and either the skills or a skilled team to perform the work to a suitable standard. First do your research then create a business and operational plan. You will want a business name and structure and will need a separate bank account and way to invoice your customers. Make sure you have cleaning contract that specifies what needs to be done and how much you will charge. You will also need to comply and register with the IRD so as to meet any tax obligations. In some cases, there may be local body and or employment requirements. Once you are all set, go out and secure some clients and then get to work.
By Richard O'Brien - nzbizbuysell

Share this article: