Making money from a low cost franchise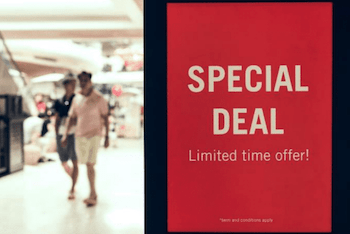 Can a low cost franchise still make you rich?
If you want to be your own boss but don't want to start from scratch, a franchise business is a great option – and it needn't cost you a fortune. In fact, the cheapest franchise for sale on nzfranchises.co.nz at the time of writing is just $7,500. Now that's value for money – you're getting an established business, brand and system. That's all you need to start making money. As with any business there is risk and you must ensure the model works, that there is a market and that it's right for you.


What you get (and don't get) with a low cost franchise business
With a low-cost franchise business, you'll still get the backing of the franchise system and all that comes with it, like a proven business model, branding and support, but it will often come with low overheads. So, in instead of a bricks and mortar shop front, you might work from home or from some sort of vehicle. Low cost franchises can also usually be operated by one person, which means no staff costs or recruitment headaches.
Therefore as well as getting a cheap deal, you'll also be getting a low risk, easy to operate business that makes you money. It's win-win.
Read more: Why buy a franchise

Types of low cost franchise businesses
The three most common types of low-cost franchise businesses are:
Internet based businesses – e.g. importing, exporting, selling, training, hiring, etc.
Read more: Work from home with a home based business


Service businesses – e.g. gardening, childcare, cleaning, maintenance, installation and repair, inspection, driving, etc.
Read more: About buying a service business
Read more: What to expect with a cleaning franchise

Still don't have the money?
When you enter a franchise agreement, on top of the purchase price, you'll usually also be required to pay an initial franchise fee and ongoing franchise fees.
If you don't have the money in your back pocket, you still have options. You could try for a small business loan, look for an investor or approach the franchisor; sometimes they offer internal financing options.
Read more: Finding the finance to buy a franchise
Share this article: