Owning a franchise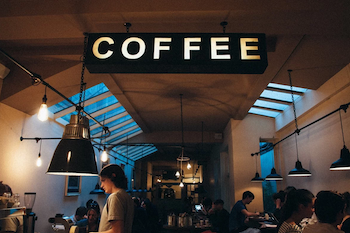 The pros and cons of buying a franchise business
There are two types of people in this world: those who work for themselves and those who want to. But making that leap to owning your own business can be daunting. Leaving the security of a steady job and reliable salary takes courage and commitment.
Buying a franchise is a great way to get into business for yourself while still having the support of an established brand behind you. In fact, franchises are so popular they are now believed to employ over 70,000 people throughout New Zealand and are responsible for over $10 billion of our national turnover. 
But, we're not going to lie – it's not all ponies and profits. There can be downsides too, so we've listed below the biggest pros AND cons, so you can make that leap of a lifetime well-informed and with your eyes wide open.
Let's start with the cons:
Franchise fees. When buying a franchise there is usually an initial fee payable and there may be ongoing fees as well. You'll need to be very clear about these before you enter into an agreement so you can factor them into your decision making.

Working within the rules. When you buy a franchise you are agreeing to operate your business within the franchisor's rules. This can limit your ability to be creative or to branch out in your own way.

Your reputation is not your own. If the brand itself, the franchisor or even other franchisees suffer negative publicity, chances are your business will too.

Franchise agreements are not forever. When the term is finished, there are usually one or two rights of renewal, and then …who knows…
And now for the pros:
Less risk. Franchises have a higher rate of success than start-up businesses. This is because the hard yards have already been done. You just get to walk in and keep doing what already works.

An established brand. As a franchisee, you will have access to ongoing support, and proven systems and processes. The brand will already be established and hopefully, it is already has a loyal customer base. Basically, you get the independence of a small business owner with the security of an established brand behind you.

Easy access. You may not need any experience to buy into a franchise, as most franchisors offer some form of training, and you may even find it easy to secure finance. It can often cost less than starting a business from scratch and banks may be more willing to lend when there is a proven business model available.

Finally, you will own your own business. Although you are buying into a franchise, you will still be the business owner, which means you will be your own boss – you'll enjoy flexibility, control and satisfaction of owning a franchise.
Check out our latest franchise for sale listings.
Share this article: