Finding the finance to buy a franchise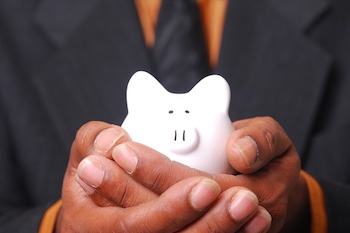 Franchising has a long history of success in New Zealand. In fact, we are the most franchised country in the world. We've got the big international guns like McDonalds, Hilton and Hertz, as well as our won successful homegrown franchises like BurgerFuel, Green Acres and Harrisons.
Buying into a franchise is usually a safer alternative to starting up on your own, and there are thousands of franchises for sale all over the country on any given day. So what's stopping you from saying sayonara to your boss and getting out your chequebook?
For most, the biggest hurdle to overcome is raising capital. While there's no doubt you'll need to find some dosh, if it's not forthcoming it needn't be a deal breaker. As they say, where there's a will, there's a way. Here are some of the options and how to go about finding the money to buy a franchise.
Options when financing a franchise:
Option 1: Front up with the cash from your own pocket.
No doubt, this is the easiest way to buy a franchise but it is also the most unlikely. Very few people have enough money lying around to buy a business outright. That's why we need to get creative and explore alternative options (see below).
Option 2: Ask Mum and Dad (or brother, sister, friend, acquaintance):
Parents and their children have been working together for generations in family businesses. Following a slump, this trend is growing again. Teaming up with family to buy a franchise is natural partnership, which has seen much success the world over. With two investors, suddenly buying a franchise becomes much more affordable and each party brings something different to the table, which adds great value to a business.
Option 3: Borrow from the bank.
The major banks all have franchise departments keen be involved in the franchising sector, and because franchises come with less risk and have a better success rate, they can offer competitive financing arrangements. They can also help with the business side of things too - providing advice on strategies and operating systems. How much you will need to front up with will depend on the many factors but it's worth checking if the franchise you are buying into is accredited with any of the banks – you may get away with a smaller deposit based.
Option 4: Ask the government.
There are a variety of grants and incentives available from the government and organisations keen to encourage small business and entrepreneurship in New Zealand. Just make sure you are aware of the conditions attached.
Option 5: Check whether internal financing is available.
Franchisors need franchisees to grow their business. To help give potential buyers a bit of a leg up, more and more franchise systems are offering internal financing.
Option 6: Negotiate with the franchisor.
It's always worth negotiating. The franchisor may be willing to absorb some of the start-up or operating costs for you. In the least, they might reduce the franchise fee. You'll never know if you don't ask.
Option 7: Wait until you have raised enough money.
Franchising isn't slowing down. If the time isn't right then wait it out. The right opportunity will come along and it will be worth it.
There's no doubt about it, going into business is costly and comes with risk. Going into any business under-capitalised is ill-advised, so be realistic about your current situation, your cashflow projections and make sure you do your due diligence. Click this link for help with financing a franchise.
Interested in buying a franchise? Then check out our franchise New Zealand based opportunities.
Share this article: