Top franchising trends in NZ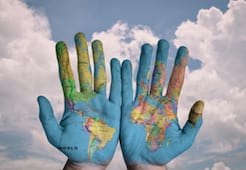 Top trends in franchising today
As the most franchised country in the world on a per capita basis and third in the world for the contribution of franchises to GDP, this little country of ours is setting franchise trends not following them.
Here are some of the New Zealand franchise trends we've noticed:
Smarter use of technology
Admittedly, the franchise community has been a bit slow in the uptake of new technology in the past, perhaps due to the challenges associated with the size and complexity of franchise systems. However, that was then and this is now – and the franchise community is embracing the technology revolution wholeheartedly.
Advancements in business technology have afforded us a level of connectedness the world has never experienced before. Combine that with the benefits of cloud computing and it's win-win for the franchise community.

From grey nomads to greypreneurs
We hear a lot about young entrepreneurs stamping their mark on the world, but what we hear less about is the increasing number of people starting out as entrepreneurs in their senior years.
In the US, the highest rate of business start-up activity is among people aged 55 to 64. Likewise in Australia, recent research has revealed that more than a third of new businesses are led by people aged 55 and older.
They say necessity is the mother of invention and as our population ages in New Zealand and the cost of living continues to rise, more seniors are investing in their own businesses, and, in particular, low risk franchise models.

Internationalisation
The world is getting smaller and you must have been living under a rock if you haven't noticed the influx of international franchises making their way to our shores. But it's certainly not a one way street. Following in the footsteps of successful New Zealand-born global franchises Burger Fuel and New Zealand Natural, our local franchise business are gaining confidence to cast their line in global stage and the world is biting.

Faster than fast food
Food trucks have come a long way from greasy hot dogs, soggy hot chips and sickly sweet candy floss. Today they are serving up everything from healthy salads and gourmet ethnic treats to hot and spicy Mexican and fresh Asian flavours – for breakfast, lunch and dinner. You name it and there's a truck near you selling it.
Food trucks have lower overheads and a steady, reliable client base – the franchise model is a perfect fit.

Franchising is here to stay. Take a look at all the franchise opportunities available.
Share this article: