How much can I afford when buying a franchise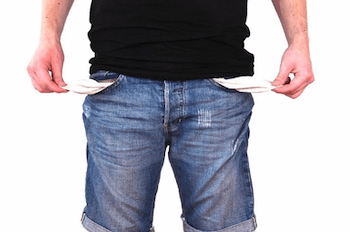 About to buy a franchise?
...how much can you afford?
One of the great things about franchise businesses is that they come in all shapes and sizes. There really is something for everyone and every budget. But with so much on offer, how do you know what you can afford?
The first point to remember is that the true question is not how much money do have to spend, but how much debt can the business service?
Just like getting a mortgage, if you borrow more than your franchise business can afford to pay then you will be on a one-way street to business failure. As well as a business loan to pay, you will have many other costs to factor in, such as staff wages, suppliers, insurance and other significant operating costs. And you'll want money to reinvest in the business, so it can grow. So don't borrow so much that you have no wriggle room.
There are a variety of ways people come up with the funds to cover the initial investment cost – savings, assets, inheritances, investments or investors, and home and business loans. But it always comes back to risk. How much risk are you prepared to take? Make sure you consider both possibilities – success and failure. What is the risk to you if the business fails? Never take on more risk than you can afford.
You will also need to consider your lifestyle and the business running costs. To cover these, you'll need working capital, and not just from the profits of the franchise business, because relying too heavily on immediate cashflow can be risky. Many businesses struggle with cashflow difficulties so you will need some back-up or "rainy day funds" to mitigate this.
Finally, franchisors want you to succeed as much as you do – it's good for their business too. Good franchisors will usually provide reliable information about how much debt the business could afford to service and how much working capital you'll need. Don't be tempted to second guess them – they know their business.

Always seek professional advice before you buy a franchise.
Share this article: