Think franchise - buying a franchise business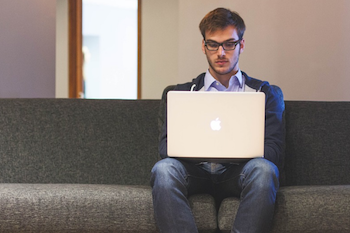 There are three major ways of getting into your own business. You could
start the business
from scratch,
buy an existing business
or enter into a franchise arrangement by
buying a franchise business
. Each of these three options has it's own unique challenges.
The choice you make will depend on your skills, resources and the amount of risk you wish to take.
Thinking of starting a business? then look at all the options first.
Starting a business takes energy and commitment. Ideally the concept you have should be unique, or it should be in an industry where you have experience and there is room for competition. Starting a new business takes time to build it to the point where it will break even and start being profitable. Extra time must be allowed to source suppliers, set up networks and to build an infra-structure that will allow you to deliver your product or service into the market place – all of which can incur costs. A realistic budget will need to have been worked out allowing for limited cashflow, advertising, working capital and contingencies.
Buying a business is considered the safer option to starting one up. Statistically this is better as the business has been proven with much of the hard set-up work already done and the risks taken. You are purchasing an existing, proven operation with a customer base that has cashflow from day one. Operating systems have been developed and are in place and there is a history of financial records and activity to peruse. All this serves to lessen the risk to you, the purchaser, and to your banker, and provides you with a platform upon which to build.
Buying a franchise is an increasingly popular option when considering self-employment. Franchises are now believed to employ over 70,000 people throughout New Zealand and are responsible for over $10 billion of our national turnover. Franchises have become increasingly popular and have been growing at 20-30 per cent a year and this coupled with a 90 per cent plus success rate makes owning a franchise business an attractive proposition for many. They exist in many forms ranging from a Subway outlets to the Coffee Club cafes, SelectCleaning businesses or Paper Plus franchises. There are hundreds of different types of franchises out there.

A franchise is basically a business system that has been trialed and proved in the market place. You are not alone when you buy a franchise, as in most cases there is additional support in the way of marketing, management advice and training. While this can curb your ability to "do your own thing" it can also reduce your risk. When buying a franchise you will be getting access to a franchise license, which allows you to use the franchisor's business system, tools and "know-how" for a particular area. You usually pay a fee for this and in some cases, an ongoing royalty also. A proven business system with support is often the primary reason people opt to purchase a franchise.

Other advantages of buying a franchise business include knowing the financial input and purchasing a proven business model. With many franchises you get the advantage of a well-known name and market presence with a good reputation to trade on. You may elect to buy a new franchise where you will need to build your business, it's customer base and cashflow, or go for a franchise that has come up for resale that already has customers and a cashflow from day one.

The road to becoming your own boss is never as smooth as working for someone else and can contain some unexpected twists and turns. Whether starting your own business, buying an existing one or purchasing a franchise, the potential risks will keep most people in their existing 'safe' day job. The key to self-employment success is to do your homework, ensure it's something you are passionate about and have the skills to add value. Be as prepared as you possibly can be and ensure there is a market for your product or service. Work out which option is best for your circumstances and consult professionals to help minimise the risk. Remember that although there risks are there, the rewards are too – reach for the stars!
Richard O'Brien - nzbizbuysell

Share this article: