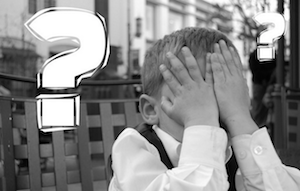 5 reasons why franchises fail and how to avoid them
No one sets out to fail, and while one of the main advantages of the franchise system is that it is tried and tested, the reality is some franchisees will still fail.
Here are five of the most common reasons why franchises fail and what you can do to avoid them:
Lack of sufficient working capital
Being under-capitalised is one of the key reasons why a franchisee might fail. A good franchise system will provide franchisees with a comprehensive disclosure document, which will detail the amount of working capital required, among other things. It is also recommended that franchisees do their own due diligence and make a realistic, if not slightly conservative, estimation of the amount of working capital required. Make sure you have a back-up plan in case you get the numbers wrong or you come up against some financial curveballs.
Lack of skills
While it's great to be confident, it's also important to be realistic. If you think you may be lacking a certain skill set required to run the franchise successfully, you are probably right. If this is the case, invest in training, up-skill, or hire/contract someone who can fill in the gaps. Overconfidence can be a dangerous thing in business, and even with the backing of a good franchise system, the wheels can still fall off quickly if you overestimate your own ability.
Lack of training and support from the franchisor
The level of training and support provided by franchisors varies greatly, and to be fair, some franchise businesses require more than others. However, what training, support and resources are available and for how long should be made very clear and agreed upon from the very beginning. There is no room for misunderstandings or speculation here. You'll need to be confident and competent to succeed, and you need to know where to get help if you need it.
A dud value proposition
It's rare, but sometimes, no matter what you do, a business is destined to fail. This will usually only happen if there is low customer demand or a very poor product/service. In the vast majority of cases, there is money to be made. However, when entering a franchise agreement it's worth considering potential variations in demand based on the local market. In these instances, the franchise system needs to be flexible and there needs to be open and clear communication between franchisee and franchisor.
Unrealistic expectations
There are no guarantees that running a franchise will be easy and highly profitable. Sure, it can be, but you'll still need a strong work ethic and the drive to succeed. Entering into an agreement with the wrong mindset can be devastating for your business. And remember, the franchisor will generally try to paint a pretty picture because after all, attracting potential franchisees is basically marketing. Again, it's up to you do your research, and the most valuable way to assess a franchise system is to talk to current and former franchisees.
For more resources and tips to help you build your business, see our  how to grow your business resources.
Share this article: