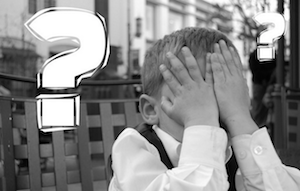 5 common mistakes of first-time franchisees
Buying a franchise is usually considered a safe entry to successful business ownership but there's still plenty of room to go wrong. Forewarned is forearmed, so here are the top five mistakes made by first-time franchisees:
Be your own boss – kind of
The lure of captaining your own ship and being master of your own destiny is strong, but when you are part of a franchise system, that is only part of the story. You may be sailing your own ship but you are part of a fleet and the success of the mission relies on the whole and not the one.
While you will have autonomy over some parts of your business (such as hiring and firing, and local business processes), there are many other areas of your business where you will not (such as stock and reporting). Be clear before you enter an agreement about what you will have control over and what you won't – and only sign if you're comfortable. There's no point signing and getting frustrated down the track – there's nothing you can do about it then.
Don't buck the system – too much
Even though you are running your own business, don't assume you know more than the franchisor. Remember, this business survived and maybe even thrived before you got there and there's a reason why. The operating model will have been tried and tested, so following it will be the easiest way for you to succeed.
There will of course be local variances and that's why it's important to keep the lines of communication open. If you have an issue or if something isn't working in your business, speak up. Likewise, if you have an idea, share it.
There's no I in team
Although you may be working on your own in your business, you have a whole system behind you to support you, so you'll never really be alone. There's the franchisor and also other franchisees. Together, they contain a wealth of knowledge and experience ready for you to tap into. So don't make the mistake of thinking you have to ride every storm on your own. Request back up if you need it.
Work hard – but not too hard
Even though the franchise system is set up to help you to succeed, it's not a guarantee. You'll still have to put in the hard work to reap the rewards – just like every other small business owner. You'll need to learn the business, the market, deal with staffing issues, marketing and keep your business running on a day-to-day basis. It's not a free ride.
Ask the right questions
Asking the right questions before you enter an agreement is the best way to avoid unnecessary conflict and disappointment. And we don't just mean questions about the franchise. You'll also need to ask some questions of yourself.
Start with these:
What do you expect from the franchisor? What do they expect from you? What are your strengths and weaknesses? What are your goals? What is your exit strategy? What sort of lifestyle do you want? Will this franchise support your lifestyle? Have you seen sufficent proof that this will work for you? What can you offer the business?
These factors will help you avoid the 5 common mistakes made by franchisees.
Share this article: