The benefits of buying a franchise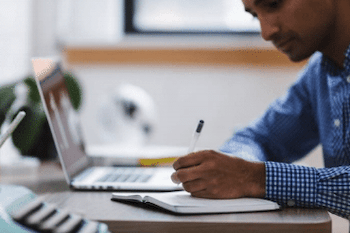 If being your own boss is on your bucket list, you have some choices to make.
First: will you start a new business or buy an existing business? If you're looking for an opportunity that is statistically more likely to succeed, then buying an existing business is your answer.
Next: Will you buy an independent business or a franchise business? While not guaranteed to succeed, generally franchise businesses carry less risk, provide a smooth transition and come with the advantage of a tried and tested business model. All you need to do is walk in, start learning and put your own stamp on your business.
Here are some more reasons why a buying a franchise is a great option to enjoy the benefits of being your own boss:
Less risk
New Zealand is the world's most franchised country per capita. Why? Because for many of us, being our own boss is part of the kiwi dream and franchises have a much lower failure rate than new business start-ups, so they are the preferred choice.
Economies of scale
A franchise network is often in a position to buy more for less, just like consumers who buy in bulk and make significant savings, and these savings are passed on to franchisees. This is called buying power. By joining a franchise network, all franchisees can enjoy the same buying power of a big business in terms of good and services, marketing, research, technology and more.
Brand recognition
Burger King
®
, Green Acres, New York Deli, Hire-A-Hubby, Mr Whippy, Driving Miss Daisy. Chances are you've heard of some or all of these franchise businesses. That's because they have multiple outlets across the country (and the world) and coordinate their marketing, which means these brands get more exposure.
Proven business model
Most franchise networks started life as an independent start-up. The model worked, so they expanded. It's as simple as that. Plus, if the network is growing then there are operators across the country and sometimes the world, all successfully running the same business. Something is working.
Training and support
Another big advantage of joining a franchise network is that the franchisor wants you to succeed as much as you do, so they will usually provide training to help you settle in and provide ongoing support as you grow your business. You also have a whole network of franchisees to call on if you need advice.
Financing
Because a franchise business can draw on the experience and performance of the franchise system and other franchisees, it is often easier to get financing. With more information at their fingertips, investors or banks can make informed decisions, and you can get on with running your own business quicker.
Statistically more successful, with more support and less risk, it's no wonder franchise businesses are the number one choice for business ownership for kiwis. Plus there a loads of benefits – work-life balance, creating a family business, financial security, and there's something for everyone. Whether retail, service or manufacturing is your thing, there is a franchise to suit. Check out some of the many franchise opportunities New Zealand wide.
Share this article: